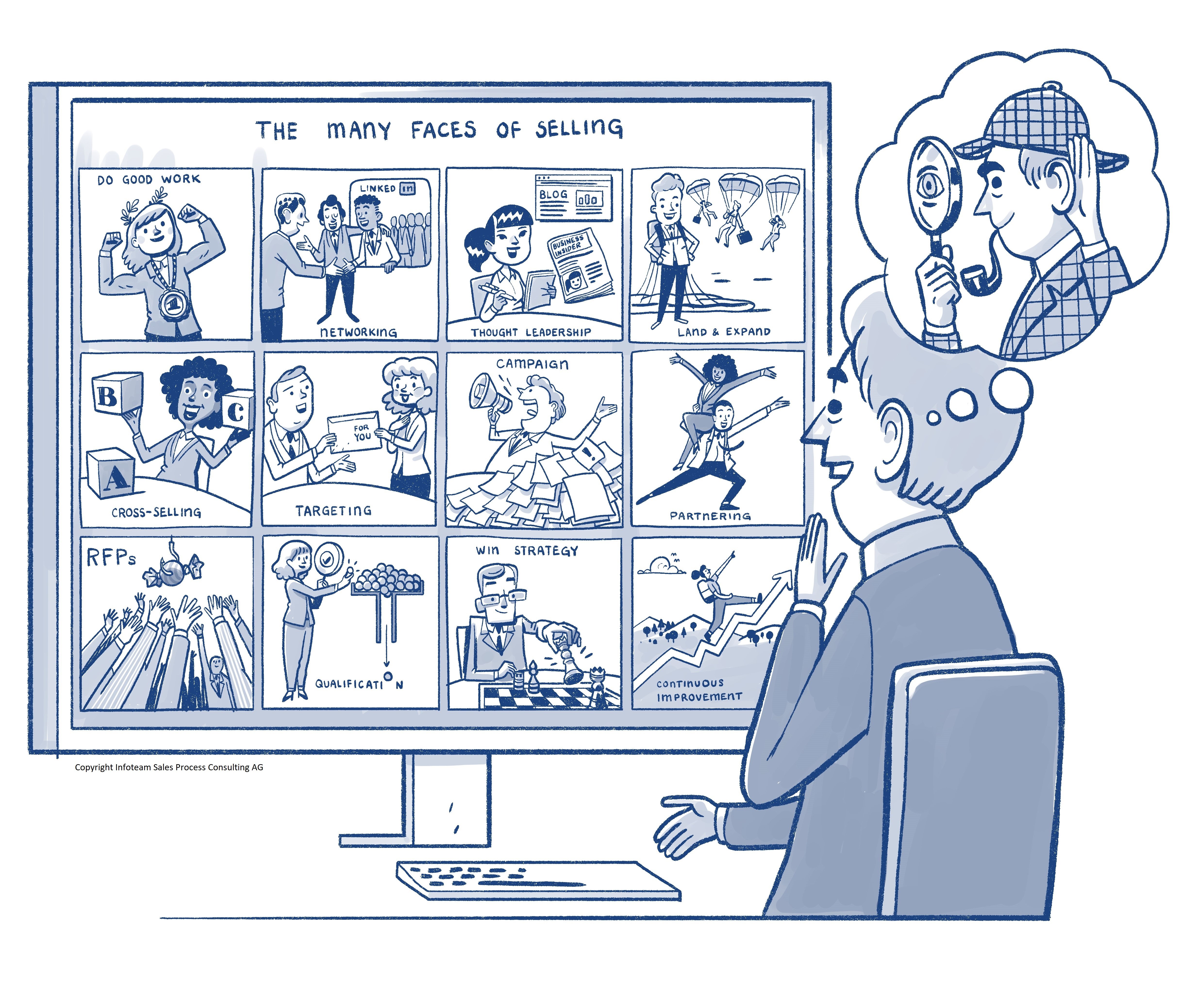 To help you identify areas for improvement in how you sell, I've designed this checklist based on the different stages in the sales process. If you consider yourself a salesperson, answer the questions for your own approach to selling. If you have a different role, answer the questions based on your observations of how your company performs. To keep things simple answer each question with yes, no, or don't know.
Are you strong at proactively generating demand for your products and services?
Do you continuously ask satisfied customers for introductions to potential new ones?
Do you have relationships with key stakeholders in existing customers for your entire
portfolio of products and services?
Is your pipeline large enough to make the numbers even if your largest opportunities fail to
close?
Does the way you prepare and conduct meetings result in an outstanding customer
experience?
Do you consistently assess your chances of success and disengage from RFPs if your chances
of winning are low?
Do you carefully assess your competitive strengths and weaknesses, and execute an effective
competitive strategy?
Do you have a thorough understanding of the goals and decision criteria in the Buying
Center before you submit a proposal?
Do your proposals successfully differentiate you from the competition?
Do you quantify the ROI of your solution to accelerate the buying process and reduce the
likelihood of losing to no-decision?
Are you strong at equipping your contacts with the information they need for internal
selling?
Does your win strategy for each opportunity incorporate game-changers that radically
improve your chances of winning?
Does the way you prepare and conduct negotiations protect your price?
When you lose deals, do you consistently identify deficits in your sales process and build
learnings into future opportunities?
Last but not least, do you ensure excellent delivery, go the extra mile and ensure that your
value proposition is realized?