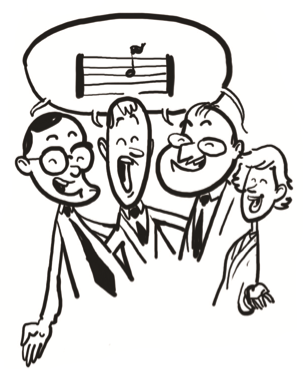 Have you ever paid for something and found it wasn't what you hoped for? It feels pretty bad. You might think it's only badly run organisations that fail to deliver against customer expectations, so you might be surprised to hear that I have been talking to a private Swiss bank that is facing just such challenges.
We already work with a Swiss provider of investment funds that has an excellent record of service delivery and customer satisfaction. Let me explain briefly the challenge Swiss bankers face and crucially, why our existing client is doing so much better than the prospect.
A whole industry has lost it's USP
Until recently, all Swiss banks had a USP – secrecy. By law they were not allowed to tell anyone anything about a client's bank account and that has been the case since the 1930's. But the days of tax avoidance are gone and the Swiss authorities have agreed to share information with authorities in other countries to prevent crime. So, at a stroke, one of the significant reasons why people used Swiss banks – secrecy - disappeared and they quickly had to develop and promote new service offerings to customers.
Both the organisations I am talking about have a similar organisation. There is a team of Relationship Managers, whose responsibility is to advise customers and manage the whole Customer Relationship Lifecycle. Then there is a team of Investment Managers who create the products the RMs sell to customers. Finally there is an Operations Team responsible for all the legal and tax matters, contracts, and crucially the reporting to customers.
I am no expert in banking or investment funds but I am pretty sure that all the teams in both the organisations are very good. So why is there a difference in the way they perform?
The challenge
My prospect in the private bank asked me for help. They described a situation where the bank had great products and services they wanted to sell and a team of very committed Relationship Managers – but they were reluctant to sell these products because they didn't believe the Operations Team would deliver a good enough service.
It's worth pointing out that the sort of customer these banks deal with - high net worth individuals - are very demanding. Add to that the very significant challenges facing any financial services organisation trying to get a good return for investors in the current difficult economic environment and it's not an easy job to keep them happy.
With all these factors in play, the Relationship Managers in the private bank are simply not willing to promote the products and services in case their colleagues in Operations let them down. By contrast, our existing Swiss investment fund client has an RM team selling their products with confidence.
Putting the customer where they should be
You know where the customer should be – at the centre of the stage. In the race to transform their business following the change in legislation, the private bank has lost sight of the importance of putting customers at the centre of everything they do. Our existing client has had a customer centric organisation for many years and they use this strength as a competitive advantage.
For instance, they have open days where a prospective institutional investor can visit and meet the people responsible for their investment, the communication and all the operational details that make for a positive relationship. This is just like the sort of test drive that I have recommended in previous blogs. They also have a documented Customer Relationship Lifecycle that they share with their clients –which includes reporting and regular feedback about satisfaction.
We have developed a complete toolkit for their Customer Relationship Lifecycle that includes a Health Status, customer insight interviews and an account development plan. This puts Operations in a central role with regard to customer satisfaction and when we run workshops the audience always includes Operations and Investment Management as well as Relationship Managers.
Creating an effective internal supply chain
Of course the idea that internal supply chains and implementation are essential to sales is not unique to the Swiss banking sector. Everyone in the software business knows how a great sale can rapidly turn into a disaster when it comes to delivery and I have written blogs about specific supply chain problems that led to contracts falling through. Like our client who lost a big renewal contract to supply hand dishwashing liquid to a supermarket chain because his supplier provided packaging that was too flimsy.
Sales training is for everyone
I increasingly have to question the value of any significant Sales Training initiative that just aims to train Sales People. I think it's well established that the effective initiatives start from the top with the C-suite and managers taking the lead. I also believe that any attempt at Sales Transformation has to include all the parts of the business that have any impact on the way products or services are delivered to the customer. They don't have to be trained to sell but they do have to understand and be measured against their role in the Sales and Delivery Process is.
Ask yourself
Is your whole organisation customer centric?

Does everyone understand and play their role in the Sales and Delivery Process?

What are the weakest links in your internal supply chain?
Score yourself against 20 Success Factors with our B2B Selling Health Check: